A lot can be said about the impact of supply chain management on a business, ensuring a smooth flow of products from the manufacturers to the end users. The success of your e-commerce business depends on how effectively the SCM can develop strategies and techniques that will benefit both the customer and the business.
However, this impact goes both ways, with the rapid growth of the e-commerce industry also impacting supply chain management in diverse ways. Many e-commerce businesses are forced to modify or improve their supply chain management system to keep up with the stiff competition in the industry. We will discuss some of the roles played by e-commerce in supply chain management. But first, let us refresh our memories on the meaning of supply chain management.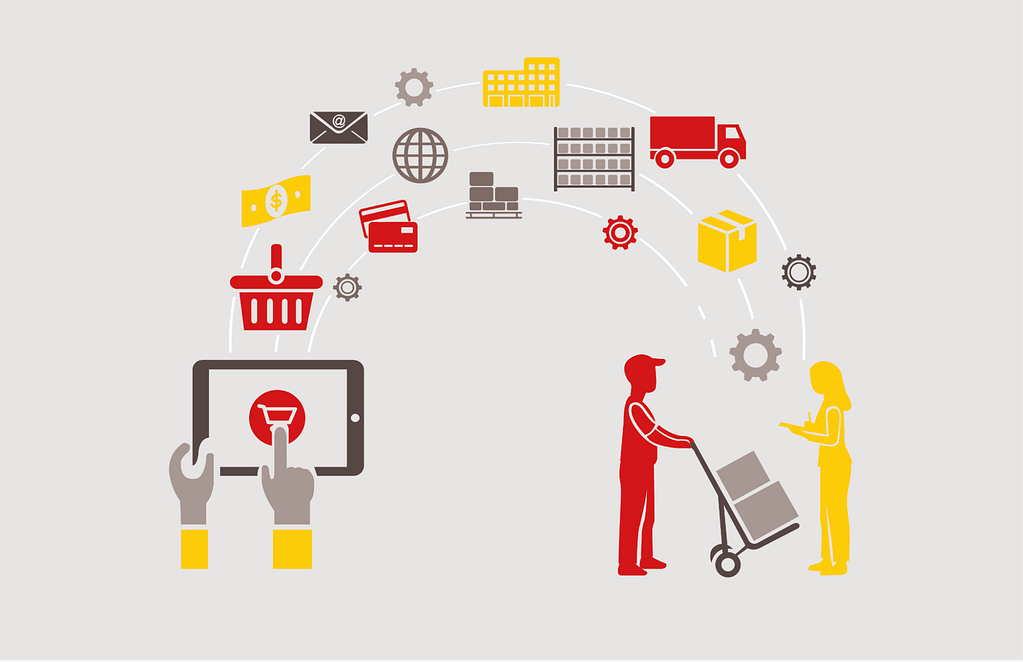 What are E-Commerce and Supply chain management?
Supply chain management refers to the management activities involved in optimizing the flow of a product, from procuring raw materials to delivering the product to the end user. While e-commerce refers to all commercial transactions and transmission of funds and data conducted over the internet.
From sourcing raw materials to manufacturing, warehousing, inventory tracking, and finished goods, down to the point of sales and delivery, supply chain management covers the various stages of e-commerce business and is aimed at providing the customer with an exceptional experience while also bringing about business growth.
For e-commerce businesses, customer experience and interactions between customers and the business are impacted by supply chain management. Effective supply chain management will result in customers getting the right products at the right time, resulting in positive customer experiences and business success. Effectiveness in e-commerce supply chain management means that the various stages of commerce for the e-commerce business are optimized to achieve customer satisfaction and business growth.
This often involves getting to know the challenges and preferences of the customer and designing the supply chain to meet those needs and provide solutions to the challenges. In addition, adding visibility, transparency, and good communication will also improve the effectiveness of the supply chain in achieving the said goals.
Role of E-commerce in Supply Chain Management
Having looked at the meaning of supply chain management and how it impacts e-commerce, let us now look at e-commerce applied to supply chain management and some of its impacts.
Increased demand for fast and timely delivery
One of the effects of the rapid growth of e-commerce on customer behavior is an increase in the demand for fast delivery services. With giant e-commerce businesses such as Amazon setting the pace in offering same-day delivery or 2-day delivery, smaller businesses are under pressure to try to emulate the same.
As a result, businesses have to modify or improve their supply chain management system to cope with the challenge of fast and efficient delivery services and remain relevant in a pool of other e-commerce businesses.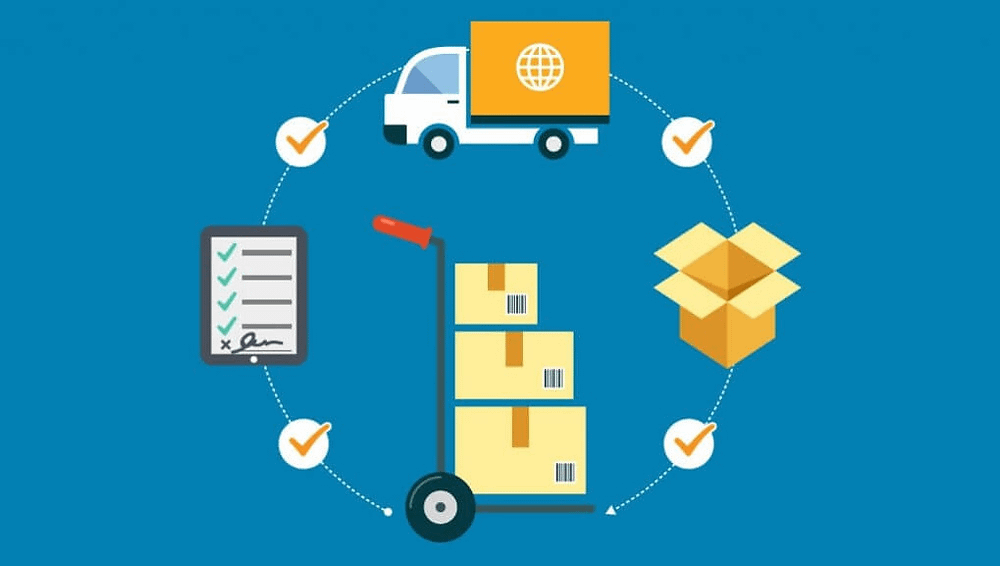 Increased Price Competition
The birth of e-commerce has given customers a preferred and more convenient way of shopping. Rather than walking into a physical store, they can now buy whatever they want from the comfort of their homes. Owing to this preference, the growth of this industry has skyrocketed in recent years, giving rise to several e-commerce businesses worldwide.
As a result of this, customers are spoiled with options when it comes to shopping online. As such, there is stiff price competition between e-commerce businesses in the same space. This increased competition has led to businesses re-strategizing their supply chain management system to accommodate this increased competition in price and enable them to compete.
New and innovative ways to reach customers.
E-commerce has created new and innovative ways for businesses to reach their customers. Businesses no longer have to go through the traditional retail channels to sell their products. Thanks to e-commerce, customers can now purchase various items with the click of a single button.
Thus, this has made it easier for the supply chain management system to better cater to customers' needs. By increasing the means of reaching customers, the supply chain system is equipped with more ways to reach customers and make the products available to them. Also, supply methods such as drop shipping have eradicated the need for warehouse storage, streamlining the supply chain.
Easier exchange of documents and data
The conduction of business transactions electronically has enabled the faster and easier exchange of documents between the concerned parties. Various supply chain documents can now be easily uploaded to the internet and sent to the receiver who receives them from his end. Thus, allowing business transactions to be conducted within the shortest possible time.
Also, e-commerce enables faster and easier payment between the various parts of the supply chain. Payment can be made electronically and confirmed within seconds of payment, enabling faster and more streamlined supply chain activities
Improved customer experience
E-commerce has enabled the easy collection of various customer data online. By visiting your site and scrolling through your products, customer preferences and products of interest can be collected and used to improve customer experience. Customer experience can be improved by constantly displaying personalized content on their screens using data gotten from your site.
An improved customer experience can enhance the flow of products to the end users by increasing their chances of purchasing the products. Thus, leading to a more efficient and effective supply chain management system.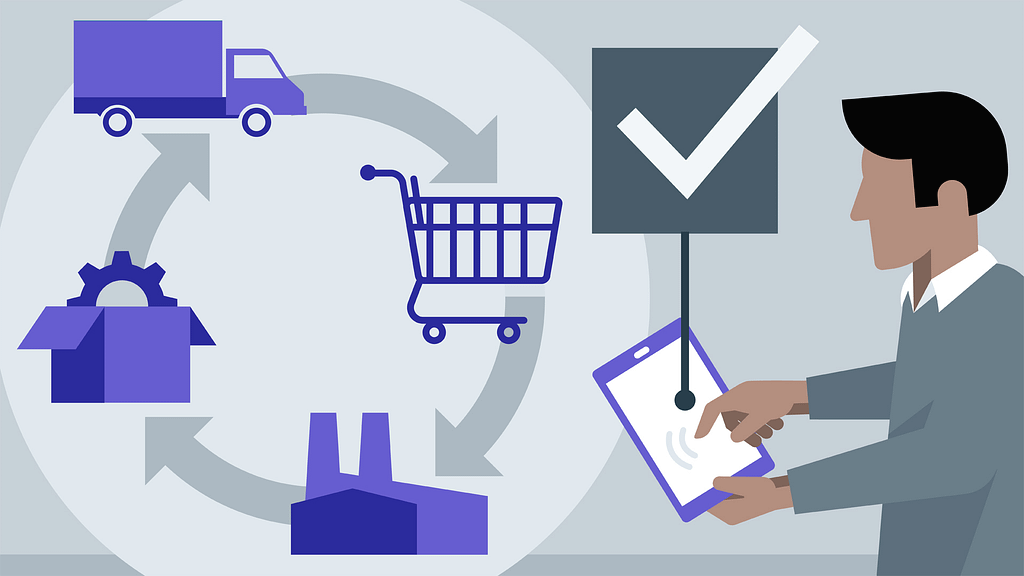 E-commerce has a dual function in Supply Chain Management
Customers are no longer limited to purchasing items from retailers alone. E-commerce has given them the privilege of shopping for raw materials and other items directly from manufacturers, dealers, and distributors through their websites or platforms such as Alibaba or AliExpress. Retailers can also buy products from manufacturers, wholesalers, and distributors through their e-commerce sites.
In addition, businesses can fulfill customer orders directly from the supplier using drop shipping. When these orders are placed on their websites, they simply contact the manufacturers through their websites. The manufacturers then send the products directly to the customers. This fulfillment concept restricts the retailer to just collecting payment from the customer and paying for the manufacturer's services and cancels the need for supply chain management systems. Thus, giving eCommerce a duality of function in supply chain management.
Whether you run a shipping company in UAE or a small retail store, the contribution of e-commerce to supply chain management is immense. Other roles played by this industry in supply chain management include
Provides real-time information about inventory levels and order status, allowing businesses to make better decisions.
Allows for easy collaboration between suppliers and customers
Reduced transportation costs, etc.
About the Author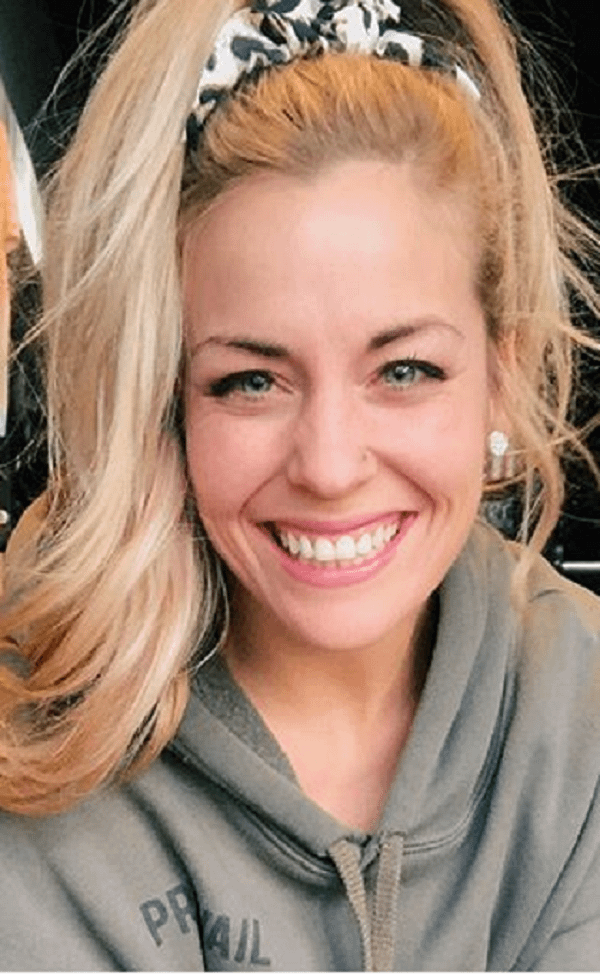 Danielle Gregory is a full-time Writer, Traveler, and Marketing Expert who is Currently Working for QAFILA. Danielle's writing relates to a range of subjects such as logistics and IoT. Besides writing, she enjoys traveling, Cooking, and Riding.
Disclaimer: This is a guest-post written by eCommerce experts to share their knowledge with the readers of the Simtech Development blog. The Simtech Development company bears no responsibility for the visual content (video and images) of the provided article. If you think this content violates a copyright or trademark, send us a letter to [email protected]. Our team will review your report and take any necessary action.